Joseph Pellerin, in 1763, recalled that during the antiquity two cities of Soloi were known: one in Cilicia (Soloi Pompeipolis) and the other in the island of Cyprus.
In the Neo-Assyrian writings, among the 10 cities of Ia Adnana, Soloi is ruled by a king named Eresus and it's spelled "Sillu". It is probably the present Soli on the west coast of the island.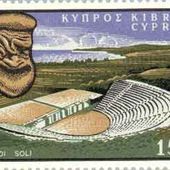 Cyprus Online Encyclopedia
Soli in Cyprus
This discovery had destroyed a Greek assertion that the name of Soli would have been attributed by King Philocypre in the 6th century in honor of the Athenian legislator Solon, because the neo-Assyrian writing preceded it.
A recently discovered of a tomb shows the importance of trade between Cyprus and Greece in the second half of the first millennium BC.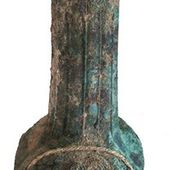 Chypre : un riche tombeau aristocratique mis au jour
Un tombeau souterrain de 2400 ans, contenant ce qui semble être une famille aristocratique, a été découvert près de la ville antique de Soles dans le nord de Chypre. Le complexe contient trois...
https://www.archeow.fr/2015/11/04/chypre-un-riche-tombeau-aristocratique-mis-au-jour/
A tomb at Soli
Jean Des Gagniers and V. Karageorghis, excavators of the site, evaluated the creation of the city around 1100 BCE.
For an explanation on the colors of text, click here.
For French language, click here.
My notes of veracity :
The Soloi of the island of Cyprus was created during the end of the Bronze Age: 3/5