The site of Hyllarima is located in the village of Derebağ, 700 meters above the sea level, south-west of Turkey. The locals still refer to this site by "Ullarima" which is the pronunciation already usual for the Hittites.
Mugla | Time Stops Here
http://www.timestopsmugla.com/en/kavaklidere/history/hyllarima-ancient-city
To know more Hyllarima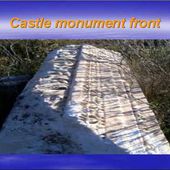 Hyllarima Ancient city bc 2900
Muğla, Kavaklıdere district is connected to the village Derebağ. The origin of the Hittite inscriptions Hyllarıma name Luwi mentioned because it is thought Wallarima'dan. When it was founded by...
Hyllarima on Youtube
In the texts found in Hattusa, Wallarima appears as part of the response to a protest of the great king Tuthaliya about an invasion of the Haballa by Mudduwatta the troublemaker. He then replied that he recognized that the Haballa belonged to the king, but said that the countries of Iyalanti, of Zumarri and of Wallarima he had conquered by the sword were his.
Hattusili III faced an offensive of the men of Lukka. He fought in the enemy country of Wallarima and in the Mount Sarwantassa.


My notes of veracity :
3500 years ago, Hyllarima of Caria was Wallarima: 3/5