Kommos is an archaeological site in Crete at the edge of the Libyan Sea and the plain of Mesara. Its location makes it a likely port of Phaistos and Agia Triada during the last two millennia BC.
The site was excavated from 1976 to 1994 by US and Canadian teams, led by Joseph W. Shaw.
see Map of Mesara ). That plain, extending east-west between the Idaian mountain range and the hills of the Asterousia, has a long and rich history of habitation from as early as the Neolithic ...
http://www.fineart.utoronto.ca/kommos/kommosIntroduction.html
To know more Kommos
Joseph W. Shaw noted that the old name of the site, according to writings found at Knossos, could be "Da-wo", which had collected large amounts of grains. That excavator of Komos is also the author of a book on this site. It suggests that there could be a boat building activity or storage of these: a ramp, initially considered a processional way, may have provided an aid function of the hauling of vessels.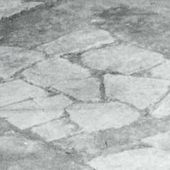 The Middle Minoan Ship Slipway at the Kommos Harbor
In the past a boat or ship's hull after construction, repair or dry dock storage was at times coated with grease allowing it to slip into the sea. A boat ramp on the shore is known as a slipway. The
http://www.kommosconservancy.org/abstract-j-w-shaw-the-middle-minoan-slipway-for-ships-at-the-kommos-harbor/
The boat ramp