During the 1st century BC, Zila is best known for being a place of battle, where Pharnaces II, son of Mithradates VI Eupator, King of Pontus, made an attempt to regain control of the country, but he was defeated by Julius Caesar who announced to the Senate his victory by his famous words: "Veni, Vidi, Vici" ie "I came, I saw, I conquered."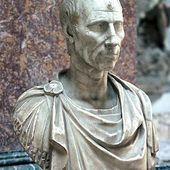 Zela is an old city. In the nineteenth century BCE, Assyrian merchants who were trading with Anatolia, recorded the name of the road station and called it Durchamit. A couple of centuries later, a ...
To know more about Zela
In the archives of Hattusa, Anziliya is mentioned during the offensive of Suppiluliuma against the Gasgas. Later Muwatalli has rebuilt and fortified Anziliya and Tapikka.
This proximity is confirmed by Tapikka tablets, found at Masat Höyük, which mention the nearby towns of Gagadduwa, Zapishuna, Isteruwa and Anziliya.
In the Hittite texts, there is another toponym phonetically closer to the current name: Ziulila. Starting from Hattusa, for the destination Sammaha - probably Samuha - Mursili II mentions a stop at Ziulila.
It is possible that towards the end of the Bronze Age, the name of the Anziliya could begin to change, and Ziulila is probably that city during the late second millennium.


My notes of veracity :
The classic Zila is the present town of Zile: 5/5
Anziliya is the name of Zile in the majority of the Bronze Age texts : 3/5
At the end of the Bronze Age, Zila was called Ziulila: 3/5