In the archives of Hattusa, these names appear :
in the annals of Hattusili I: during a campaign against Arzawa after that Ninassa opened its doors without a fight, people of Ulma have made two battles before being defeated;

as border cities of Tarhuntassa: Walma is a direction in which the cities Alluprata and Huhhura are mentioned (CTH 106) plus Kaparuwa, Hassuwanta, Walippa and Wala (Bo 86/299).
The archives of Ugarit mention both cities of Ullamu and Ulmuwa. Those of Alalakh talks about Halma or Almu.
Also, it's likely that there was during the Hittites empires, in the second millennium BC, two cities of similar names:
On one hand a city of Walma or Ulma, on the Mediterranean coast. It would be the Greco-Roman city called Holmoi near Silifke, in the municipality of Taşucu. This city is known by the history of the nearby town of Silifke, the ancient Seleukeia Kalykadnos, founded in the 3rd century BC by King Syrian Seleukos I Nikator by displacement of populations of Holmoi. The former, Holmoi was often prey of pirates and looters of the surrounding mountains. The new, Seleukeia, was created behind of the coast because of this.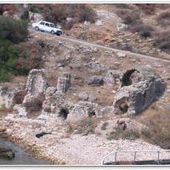 Taşucu - Taşucu Tanıtımı - Taşucu Silifke - Taşucu Mersin hakkında herşey burada
Taşucu tanıtımı, taşucu göksu deltası, taşucu kumsalı limanı belediyesi Taşucuna ulaşım hakkında ayrıntılı bilgi veren sayfadır.
Taşucu history
On the other hand a city of Walama or Ulama, on the Astarpa river, some researchers have located it north west of Aksehir, at Varavan Höyük.
Regarding the towns mentioned as border of the country of Tarhuntassa, strong doubts remain on one or the other city. It is possible that there was confusion in the Hittite written between these two names or that there is no order in the directions of the entries in these treaties.
In Kanes archives, the texts of merchants of Assur show that to go from Kanes to Purushaddum the road goes through Washania, Ninasa and Ulama.
For other researchers, Usa and Ulama are two towns on the road to Purushaddum. But all these indications are of little use because Purushaddun is not localized.
For an explanation on the colors of text, click here.
For French language, click here.
My notes of veracity :
Walma or Ulma, was the city of Holmoi to Silifke, on the town of Taşucu: 3/5
Walama or Ulama, was another city on the river Astarpa: 3/5