In Iran, the Tall-i Malyan is 1400 m above the sea level, on the western edge of Fars plateau in the Zagros Mountains. It occupies 200 hectares. It was excavated from 1971 to 1978 by W. Summer of the University of Pennsylvania. Further research has been conducted since, including those of Kamyar Abdi in 1999. The first town dates from 3300 BC, with an administrative building which was decorated with paint and was abandoned around 2700 BC. This period is called Proto-Elamite by specialists. Some tablet fragments from this period have been found.
Tablette protoélamite avec empreinte de sceau | Musée du Louvre | Paris
L'invention de l'écriture a répondu à un besoin économique lorsque l'apparition des villes a entraîné une multiplication des échanges et des transactions. Cette écriture était apposée sur...
http://www.louvre.fr/oeuvre-notices/tablette-protoelamite-avec-empreinte-de-sceau
Proto-elamite tablet
Excavations have shown that this site was reoccupied in the late 3rd millennium and abandoned again in 1600. Finally, during the mid-Elamite period, dated from 1500 to 1100, a large building gave administrative tablets.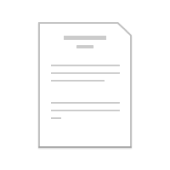 John Alden, 1987,Excavations at Tal-I Malyan, sasanian kiln.
Academia.edu is a platform for academics to share research papers.
http://www.academia.edu/7614916/John_Alden_1987_Excavations_at_Tal-I_Malyan_sasanian_kiln
Excavations at Tal-I Malyan
The identification of Tall-i Malyan in Anshan is based on three arguments:
Surrounding the site was a city called Ash during the first centuries of our era;

Even if the language is not translated today, it was observed that among the tablets found, some evoke a temple of Anshan, which was actually found by archaeologists;

A brick building was built by Khutelutush-Inshushinak or Hutelutush-Inshushinak of the dynasty of the Shutrukides which is known to have kings who held the title of « kings of Anshan and Susa". Khutelutush-Inshushinak was defeated by Nebuchadnezzar I and took refuge in Anshan.
However, we must admit that the first two arguments are valid for the Tepe Sialk, located in Isfahan province, on the outskirts of Kashan. But his human occupation from the 7th millennium BC to the early 3rd makes this a less tenable hypothesis because, towards 2300/2200, Maništusu and Gudea of Lagash have proclaimed a defeat of Anshan.
For an explanation on the colors of text, click here.
For French language, click here.
My notes of veracity :
During the Bronze Age, the Tall-i Malyan was Anshan or Anzan: 3/5