A stele from unknown origine mentions a king of Masuwari, Hamiyatas, who inaugurates a new town at Haruha. The stele was found similar to those of Tell Ahmar or of Carchemish.
Edessa, called Urhai in Syriac and al-Ruha in Arabic, is now the city of Urfa or Şanlıurfa, Turkey.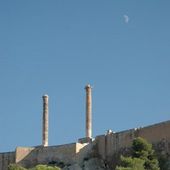 Edessa or Urhai: ancient city in northwest Mesopotamia, capital of Osrhoene, modern Şanlı Urfa in Turkey. The origins of Edessa are not entirely clear, but its original name, Urhai, may suggest ...
Edessa history
Urhai was occupied by the soldiers of Alexander the Great in the 4th century BC. It was during this period that the name was changed to Edessa, by reference to a town of Macedonia located in a similar plain.
However, this Haruha place name seems to have existed before in this region.
It is possible that this city is the one called Haria in the annals of Tiglath-Pileser I, during the 12th century BC, and "Hurra" in the Mari archives: the tablet 37 II shows that Idamaras was extended from Aslakka up to Hurra.
Hurra is mentioned as a town of Mitanni during the Assyrian conquest.


My notes of veracity :
Urfa was called Edessa during the first centuries BC: 5/5
Urfa was called Urhai or Haruha during the late 2nd millennium BC: 3/5
Urfa was called Hurra to the early 2nd millennium BC: 2,5/5